Call McNeal's!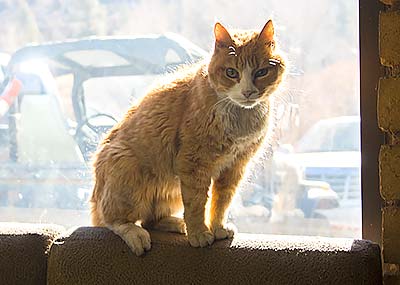 Hot Rod is the shop mascot and he's in charge of customer affection. Hot Rod makes sure that everyone who visits is given friendly and courteous attention. No exceptions are allowed.
Hot Rod is on full time duty at McNeal's Auto Center. It's a big job, but it's lots of fun. Hot Rod loves people, and people love Hot Rod.
Hot Rod does not like mice, but he does like bacon.
Bring your vehicle into McNeal's. Mike will take care of your ride and Hot Rod will take care of you.
No matter what your auto, truck, 4x4, RV or trailer needs are, Call McNeal's. We will get you up and running!